ABOUT THEA LUZURIAGA
Licensed Agent & Owner:
Thea is an Insurance Agent Licensed in multiple states and appointed by multiple carriers. Thea specializes in Medicare products including Medicare Advantage, Medicare Supplement and Medicare Prescription Drug Plans. She has been marketing Medicare products for 17 years and has assisted thousands of seniors navigate the many options available across all types of Medicare products. Thea has been an accomplished and consistent top consultant with her previous employer for years before she established her own agency. Her mission is to understand the specific needs of each of her clients to find the right plan that is best for the client. She is also an expert with group retiree coverage and has valuable experience in helping clients decide whether remaining in a group retiree plan or purchasing an individual Medicare plan is the best option. If you are turning age 65, under age 65 and on Social Security Disability, planning on retirement or simply need guidance on Medicare, call now!
BECAUSE I CARE...
A Message To The Readers:
Thank you for visiting my site. I always start with great intentions – to be able to assist the underserved population of Medicare recipients that have a hard time navigating Medicare's complex world. Having been raised by my grandmother, I have a passion to go out of my way and help the elderly. My main goal is to do what is right for my client. I aim for longevity, a lifelong partnership between my client and myself beginning with research, enrollment and beyond. I begin with doing a deep analysis of a client's health plan or any given situation to be able to determine if there is a better option. I always provide an in-depth, personal approach to assess my client's needs for a well-educated decision in choosing the right plan. I take pleasure in knowing that my clients walk out feeling good about their decision and have a much better understanding of their Medicare options. I constantly strive for excellence, ethics and integrity. I believe in the golden rule. Many times I may advise a client to stay with his or her current plan. Although this does not result in gaining business, I am able to build trust that goes a long way. I hope to make a difference in your life as I have in many others. I am excited to share my wealth of knowledge with you. Med-I-Care is here to help. Give us a try. It will not cost you anything. Med-I-Care, your Medicare one-stop-shop. Simply "Because I Care."
MEDICARE SIMPLIFIED
Exploring the maze of Medicare can be overwhelming. Med-I-Care Insurance Solutions surely understands and are here to help. With Med-I-Care's expertise and seamless process, you can be assured that you are in excellent hands. You will have the confidence in making a well-informed decision. Allow us to find the right plan for you.
CHOICE
Med-I-Care Insurance Solutions is appointed with multiple major carriers. Access to multiple carriers gives you the freedom and flexibility in choosing the right plan that best fits your health and financial needs.
GUIDANCE Medicare A, B, C, D, Medigap, Medicare Supplement, Medicare Advantage and the infamous Coverage Gap or "Donut Hole". Choosing the right plan can be very confusing and overwhelming. It can also have significant impact on costs if you are not geared with the right information. Thea has been an accomplished and consistent top consultant with her previous employer for years before she established her own agency. Thea has worked with thousands of clients nationwide. Come, join us and be one of our happy clients.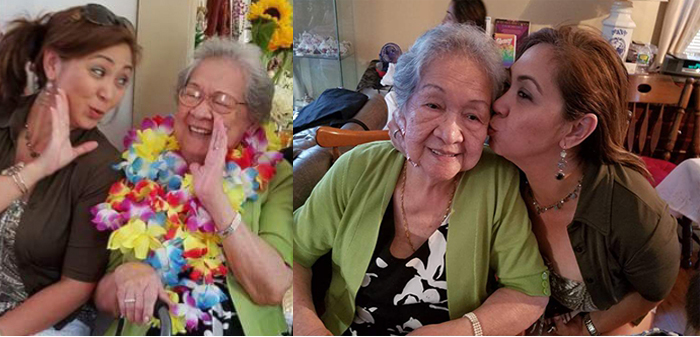 We Proudly Serve Clients In The Following States:
AK, AZ, CA, CT, DC, FL, GA, IA, IL, IN, LA, MA, MD, ME, MI, NC, NJ, NY, NV, OH, OR, PA, SC, TN, TX, VA, VT,